This is what Daiwa can offer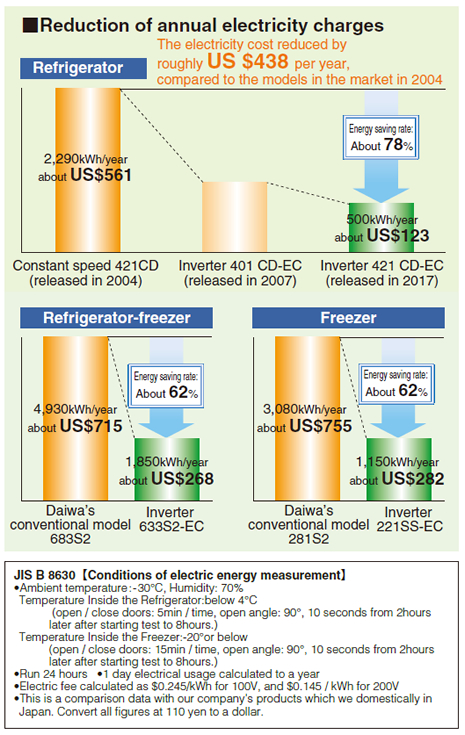 78% of annual electric cost is reduced compared to our previous models. "Ecozo-kun E the triple inverter-controlled compressor, revised condensation fan, and improved insulation make it a reality.
Adoption of a high temperature insulation structure BOX
A newly-developed energy saving BOX cuts off conduction of cold inside to an outside metal plate. Arranging resinous corners that prevent heat invasion in each place prevents cooling loss and enables efficient operation.
The electricity cost reduced by roughly US $438 per year
A 78% energy savings resulted in an annual savings of US$435 compared to our 2004 model.
*Test calculation for 421CD-EC
---
Details are on the product description pages.
Product Lineup (Japanese Site)